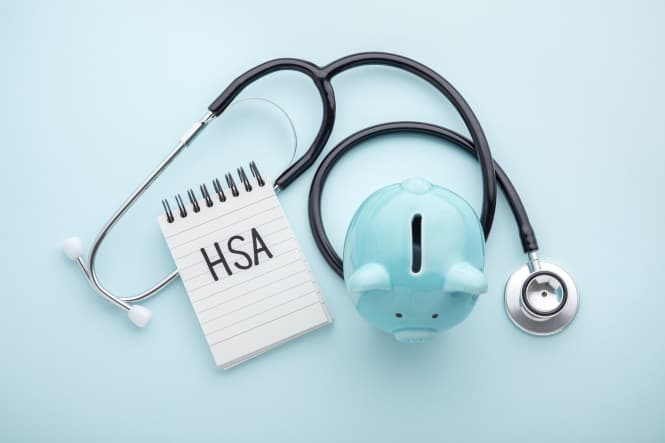 Now's The Perfect Time to Improve Your Vision in Overland Park, Kansas
Benefit open enrollment season is upon us, which means it's time to learn how to maximize the benefits that an employer-sponsored flex spending account or health savings account could provide you.
These benefits allow you to set aside pre-tax dollars to help pay for approved medical expenses throughout the year, and you can use that money for laser vision correction, including the LASIK procedure.
If you're interested in saving up for vision correction, learn more about how you can utilize your employer-sponsored benefits to contribute to the cost of LASIK eye surgery in the Kansas City area.
What is an FSA?
A flexible spending account, known as an FSA, is a tax-advantaged financial account that you can set up through your employer.
With an FSA, there is an annual contribution limit of $2,850 annually, regardless of family size, effective in 2022. This maximum will cover a significant portion of your eye surgery, depending on the procedure that's right for you.
Also in 2022, your employer may allow your contributions to roll over rather than expiring. You'll need to talk to your HR representative to learn more about your company's policies. The 2022 roll over is unique, so you may have a limited time to take advantage of it.
What is an HSA?
A health savings account, known as an HSA, is another tax-advantaged savings account, specifically for medical care, for people enrolled in a high-deductible health plan (HDHP). The funds you contribute to your HSA are yours to use for any medical-related purchases, including basic pharmacy items, like bandaids and over-the-counter medications, as well as your prescriptions and medical visit co-pays.
The deposits you make toward your HSA are generally automatically deducted from your paycheck and are not subject to federal income tax. Some employers also choose to pay toward your HSA or match funds up to a certain dollar amount.
Your individual HSA contribution limit for 2022 is $3,650 for plans with a health plan deductible of no less than $1,400, while the family limit is $7,300. Whether your employer contributes varies, so talk to your HR benefits specialist for more information. These funds can be used to cover all or a significant portion of the cost of your vision correction procedure.
Any money you don't use by the year's end will roll over to the next and will never expire. Even if you leave your place of employment, the money is yours to keep, and you can access it when you need it. Be aware that some HSA account management companies charge a small monthly fee, which comes out of your account and will affect your balance.
Benefits of Using your FSA or HSA to Pay for LASIK Eye Surgery
Vision correction surgery generally is not covered by either your vision insurance or medical insurance.
People who are looking to improve their vision must pay out-of-pocket for these procedures – and many people ultimately save a lot of money over the long-term after surgery because they no longer have to pay co-pays and deductibles for eyeglasses and contact lenses.
To help cover these out-of-pocket costs, it's ideal to use your FSA or HSA:
Because these programs allow you to save money toward your procedure over time.
Because the money you contribute to your FSA or HSA is pre-tax, which reduces your taxable income and taxes owed in any given year.
Because these accounts are designed specifically for paying for out-of-pocket expenses, including medical ones.
What If My Open Enrollment Season Happens Later?
Even if your open enrollment isn't happening now, you can still begin making plans for saving up for your vision correction surgery.
Then, when you enroll in your HSA or FSA, you already know how much you should contribute each month.
Find Out If You're a Candidate for Laser Vision Correction in Overland Park, Kansas
If you're planning to use your HSA or FSA funds to help pay for the LASIK procedure, refractive lens exchange, or cataract surgery, you must first make an appointment at Durrie Vision for a complementary consultation with one of our ophthalmologists to determine whether you're a candidate for the procedure. (And most people's vision goals align perfectly with one of our proven laser vision surgeries.)
After we determine which procedure you qualify for, we can tell you exactly how much your laser vision correction will cost, so you can make appropriate plans for contributing to either your FSA or HSA.
Call us at (913) 491-3330, or schedule a consultation online to discuss your options.