EVO Implantable Collamer Lens (ICL)
Experience visual freedom with the EVO ICL™ at Durrie Vision
EVO ICL is an Implantable Collamer Lens (ICL) designed to correct nearsightedness with and without astigmatism. The small flexible lens is placed behind the iris to improve vision without the need for glasses and contacts. 
For Treating
Extreme Nearsightedness, Astigmatism
"My experience was fantastic! Worth every penny."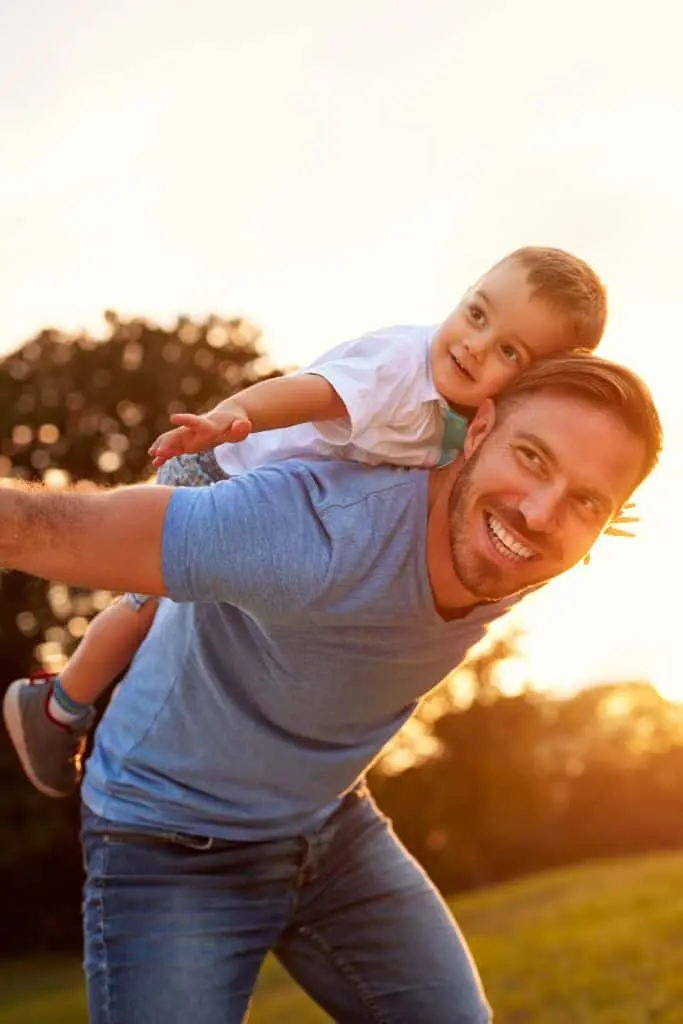 EVO ICL is well-suited for a wide variety of people. Ideal candidates for EVO ICL are aged 21 to 45 with nearsightedness, with or without astigmatism, and have maintained a stable prescription for at least one year. If you are seeking a solution to decrease or eliminate the cost and frustration of traditional contacts or glasses, EVO may be your answer. Contact us to discuss if EVO ICL is right for you.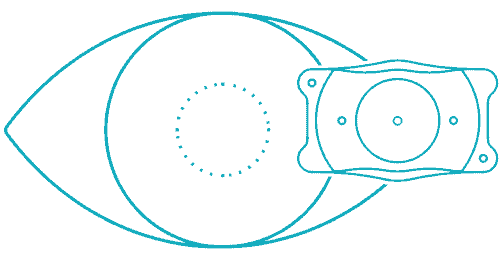 Unlike LASIK that corrects vision by altering the shape of the cornea, EVO ICLs involve the implantation of a lens behind the iris to correct nearsightedness, farsightedness, and astigmatism. EVO ICLs are designed to remain in the eye permanently, but can be removed if necessary.
EVO ICL Procedure: What to Expect
The EVO ICL lens is made of biocompatible Collamer material that works in harmony with your eye. Your eye doctor will create a small opening in your cornea that will be used to insert and position the EVO ICL. For most patients, the procedure is virtually painless with numbing eye drops and it typically takes less than 20 – 30 minutes. Patients typically experience improved vision right away and a quick recovery time.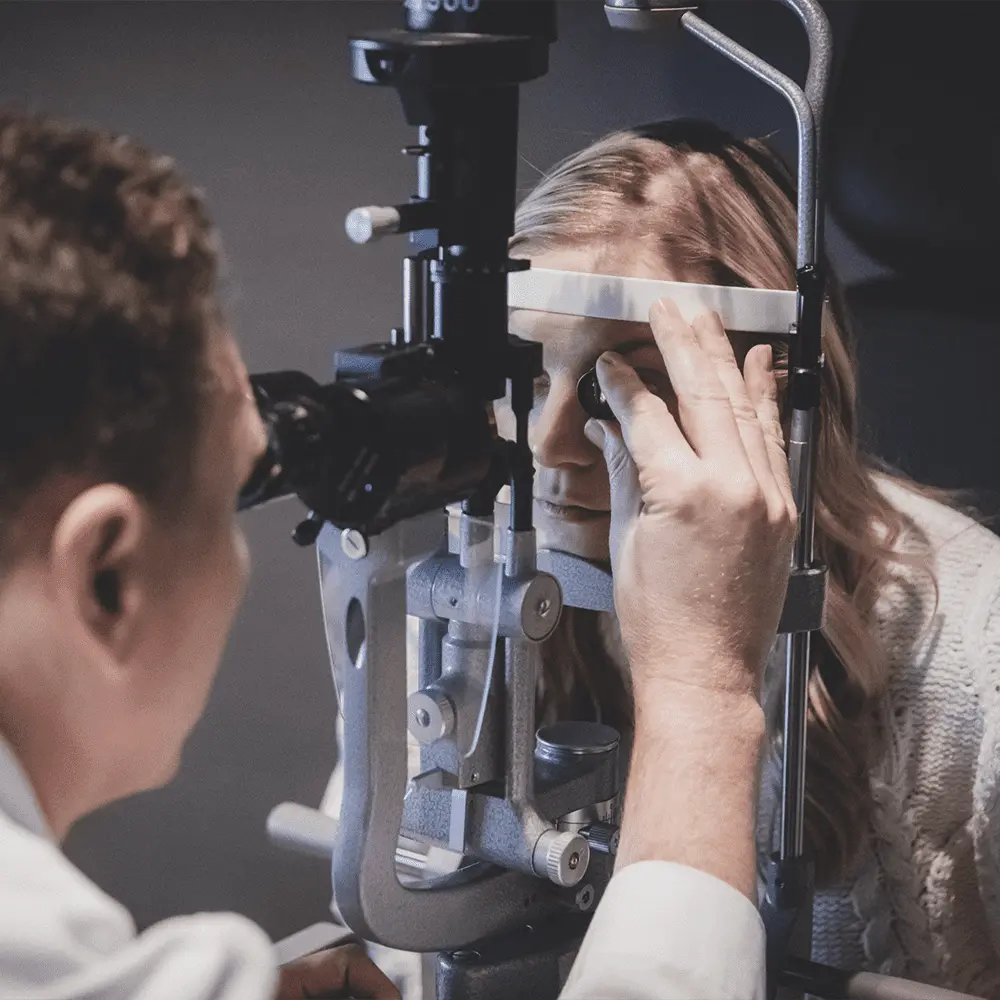 Get Started with a Free Consultation
Our Advanced Ocular Analysis (AOA) is the first step in determining the best vision correction procedure for you. Your eyes will be examined using the most advanced diagnostic testing and technologies available. You will then meet with one of our experienced doctors who will discuss your analysis. You will leave with a comprehensive report from the analysis as well as our recommendations for treatment including recovery times, costs, and financing options.
Don't just take our word for it!
"One of the best decisions I ever made. The eye surgery nursing team is knowledgeable and professional. I had been wearing glasses and contacts with nearsightedness. Thanks to refractive lens exchange I can get up and explore a lot more of the world. Thank you Durrie Vision."
"I would highly recommend Durrie Vision to anyone wanting to experience the BEST in vision care. I had cataract removal with lens replacement in both eyes performed by Dr. Stahl and I am totally blown away with my vision results.  My vision is bright, sharp, vivid and crystal clear!"
"I was impressed with the amount of detailed testing they did at my initial consultation. I had a great experience the day of my LASIK procedure with all of the staff. The results are amazing for such a quick procedure!"
"After 25+ years of glasses and contacts, all it took was about 10 minutes of surgery to correct my vision. Everyone was friendly and easy to work with throughout the process. To anyone considering getting their vision corrected, I give my highest recommendation to Durrie Vision."
"Durrie Vision continues to exceed my expectations! I had lens replacement surgery yesterday. Less than 24 hours later I can see great and I am back at work."
"Just had Lasik, and it was a great experience!! The office was great, my results are super, and I'm so grateful that I finally did it!"
Schedule a Free Consultation
During your free consultation visit, you will meet with an experienced refractive surgeon who will discuss your results along with a custom recommendation for treatment.
Take the LASIK Eligibility Assessment
Are you a candidate for laser vision correction? Let's find out. Take our 60-second online test to see what procedure might be the best option for your vision and lifestyle.
From The Experts At Durrie Vision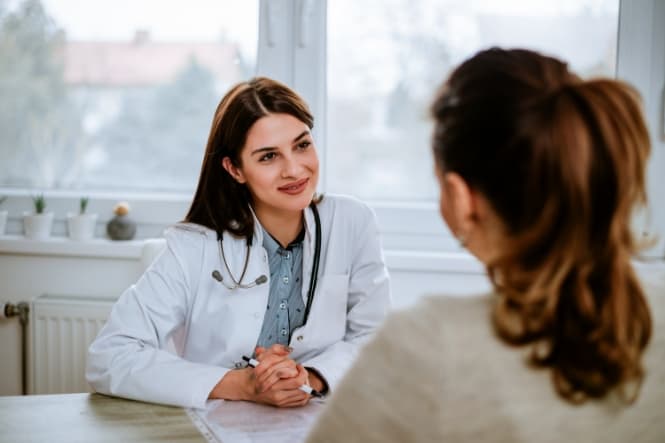 How You Can Prepare Yourself for Laser Vision Correction in Overland Park, KS If you've relied on contact lenses or eyeglasses to bring your vision into focus for any number of years, you've had at least one thought about laser vision correction cross your mind....