Expertise and Experience Matters
Choosing an eye care provider is an important decision. After all, your eyes deserve the best care. At Durrie Vision, we're committed to ensuring you have a comfortable and confident experience throughout the entire process.
"From the time I walked in the door for my consultation to the time I walked out with better than 20/20 vision, the doctors and staff were so friendly and helpful."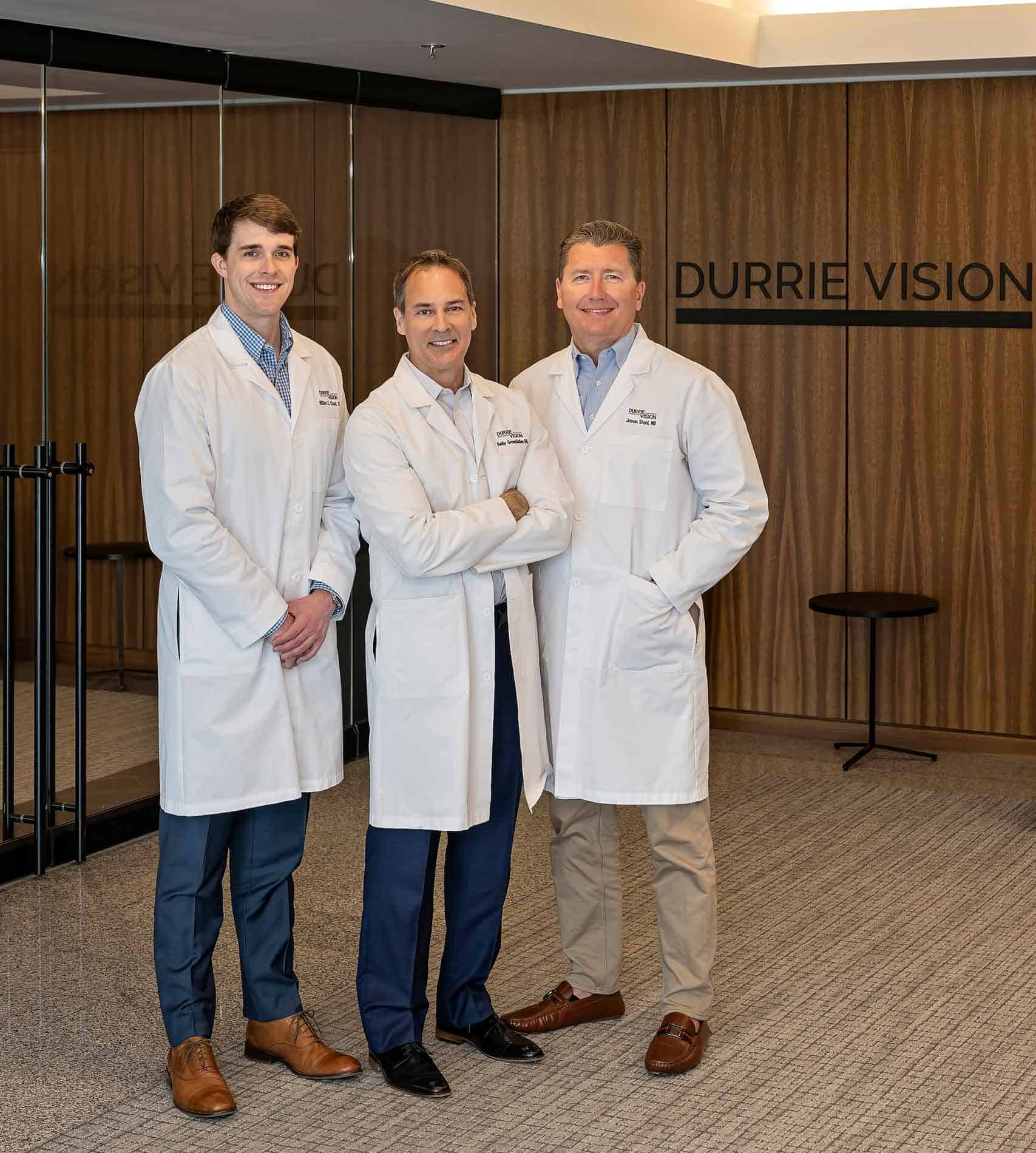 Choosing a LASIK or vision correction surgeon is one of the most important decisions you can make as it directly impacts both your experience and results. At Durrie Vision, you can trust your eyes to our team of dedicated doctors who are among the most experienced and respected vision correction specialists in the country.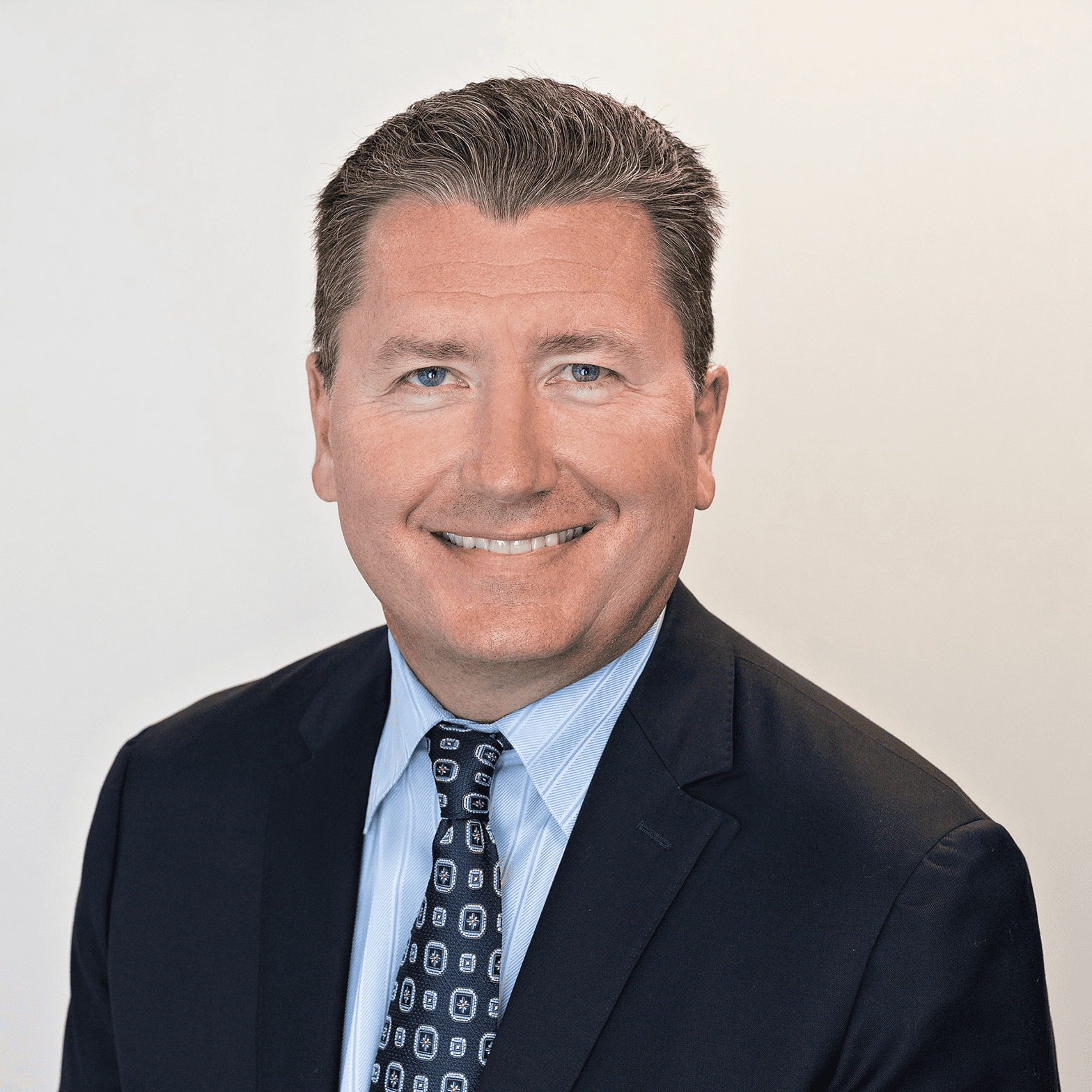 Jason E. Stahl, MD
Laser Vision Correction
Lens Implant Surgery
Read bio →
Kelly F. Grosdidier, OD
Refractive Surgery
Clinical Care
Read bio →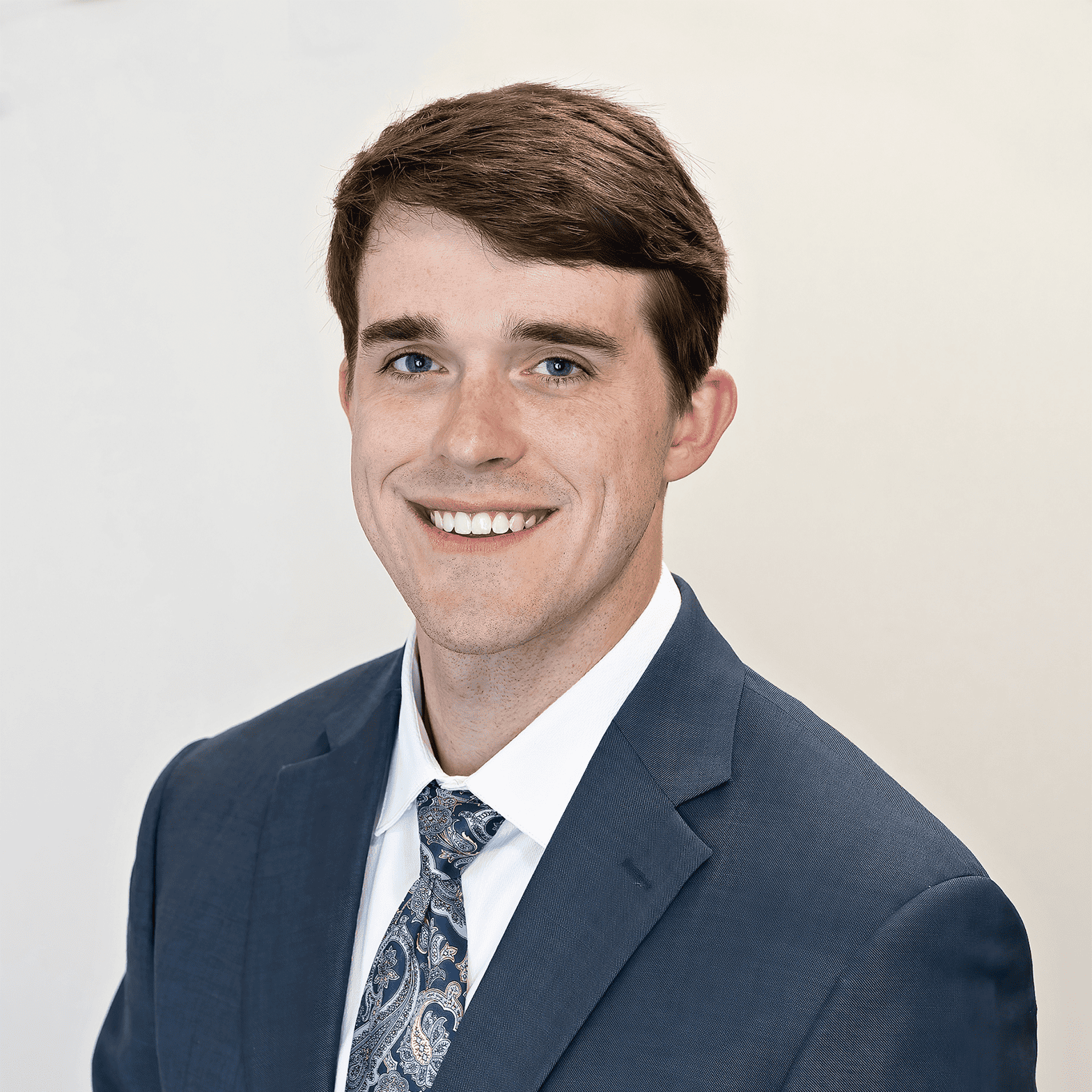 William C. Cheek, OD
Refractive Surgery
Clinical Care
Read bio →
The Durrie Vision Difference
Personalized Approach
We emphasize the individuality of the patient by conducting thorough diagnostic testing and developing a comprehensive and personalized vision-correction plan for you and your eyes.
Experienced Doctors
Our dedicated doctors have performed some of the first procedures following FDA approval.  Durrie Vision serves as a clinical trial site for new techniques and technologies.
High Satisfaction
Our personalized process provides each patient with the best solution for them.  Durrie Vision is proud to be considered one of the best vision correction solutions in Kansas City.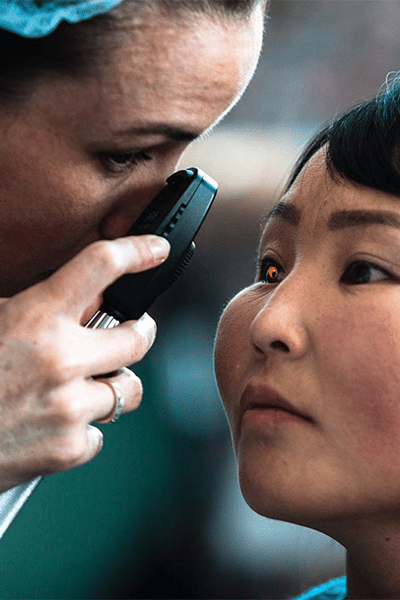 Durrie Vision is proud and honored to give back to those in need throughout the world through our own non-profit organizations: Focus on Independence and the OneVision Foundation. As a Durrie Vision patient, you help us serve others locally and across the globe.
OneVision Foundation
Recognizing the need for safe, quality, and accessible vision care throughout the world,  Founded by Dr. Jason Stahl in 2020, the OneVision Foundation was established to promote eye care education and to support vision-related programs benefitting disadvantaged patients.
Focus On Independence
Founded by Dr. Durrie in 2003, Focus on Independence is a Kansas City-based non-profit organization providing free laser vision correction to disabled individuals who can't use their arms or hands to handle eyeglasses or contact lenses.
Leaders in Laser Eye Surgery for 40+ years
Laser eye surgery has come a long way since its inception in 1978. Advancements in technology and techniques have led to new procedures, more customized treatment options, and improved vision outcomes.  Founded by Dr. Durrie more than three decades ago, Durrie Vision is proud to have been involved in the research and development of major industry innovations.

1978

1995

1999

2002

2003

2005

2015

2016

2017

2017
Radial Keratotomy (RK)

Performed in the US for the first time, RK corrected nearsightedness by flattening the cornea with tine spoke-line incisions. With far more precise methods available, RK is no longer performed today.

Photoreactive Keratectomy (PRK)

The first excimer laser receives FDA approval for PRK, a procedure that corrects refractive error by gently removing the surface of the eye before using the laser to reshape the cornea.

Clinical Research Site
Performed 1st PRK procedure in the US following FDA approval

Laser-Assisted In Situ Keratomileusis (LASIK)

Traditional LASIK created a flap in the cornea with a manual blade, then corrected refractive error with the excimer laser. This method is no longer utilized at Durrie Vision.

Sub-Bowman's Keratomileusis (SBK) Advanced LASIK

SBK is an advanced form of LASIK, which uses a femtosecond laser to create the corneal flap, followed by the excimer laser to reshape the cornea. This all-laser technique is safer and more precise than using a manual blade as in traditional LASIK.

Developed by Dr. Daniel Durrie & Dr. Stephen Slade

Refractive Lens Exchange

Following FDA approval of presbyopia-correcting intraocular lenses, surgeons begin performing Refractive Lens Exchange and Refractive Cataract procedures.

Phakic Intraocular Lens

Staar® receives FDA approval for the Visian Implantable Collamer Lens. This implantable lens is placed behind the iris and in front of the eye's natural lens to treat severe myopia.

Corneal Inlays

Offering a solution for presbyopia, the Karma Inlay receives FDA approval. Implanted in a pocket or flap within the cornea, it relies on small aperture optics to increase depth-of-focus and restore near vision.

Corneal Collagen Cross-Linking (CXL)

CXL is the first FDA approved treatment for Keratoconus, a progressive disease of the cornea. Combining the use of UVA light and riboflavin drops, CXL stops disease progression and improves corneal curvature.

SMILE Vision Correction

In this minimally invasive procedure, a laser is used to create a thin contact lens-shaped layer just beneath the surface of the eye and then a small opening, through which the layer is removed. Removal of this tissue changes the shape of the cornea to achieve desired refractive correction.

Topography-Guided LASIK

Topography-guided LASIK further customizes a laser vision correction procedure by providing detailed measurements mapped to each person's corneal surface, resulting in a greater degree of personalization.